Who's Penny? Well… Frankly, not me. My name is Christopher Vaquerano and Penny is my dog! This Schnauzer mix fell into my life abruptly (I'm sure a lot of you know the feeling) with matted fur and fleas and ticks by the foothills of my old neighborhood in San Jose California. This homage to my dog Penny is as much that, as it is an homage to the love between a dog and its person or people. I want to be a part of the unique relationship that you share with your pet(s) because it makes me feel good to see your bonds get older and stronger. I'm happy to serve that relationship by illuminate the importance of hygienic maintenance while keeping a pleasant and consistent aesthetic appearance to your dog's coat. If your poodle has some floof or if your chihuahua's got one tooth, I'm here for you!

I learned the foundations of grooming in 2011 from a gentleman who managed a corporate salon in Los Gatos California. I trained and practiced in the corporate setting solidifying my fundamentals and learning to maneuver in the business. In late 2013 I branched off into the private grooming sector. Under the tutelage of a notoriously technical mentor/shop owner, I refined my skills and improved my "eye" and attention to detail. She taught me how to talk to dogs, what to listen for and how to guide them with patience. I've been lucky enough to have worked along side many groomers and have been able to learn from each one of them. In December of 2017 I fell in love with the neighborhood and it's, "Antelope Plaza" and so I moved out here with the blessing of my mentor and friend Lisa Frederitto to share my skill and knowledge with you all. I stay up to date on industry standard by routinely attending seminars and by consulting heading peers in the industry. I do this so that I can stay consistent in my practice, that way every unique interaction with you and your pets is constructive, comfortable and optimized.
I designed the shop with transparency in mind. My work station is visible from the lobby. My relaxation room is visible from my station so I can keep an eye on my pups while they wait their turn or their parents. I even play classical and ambient music in their room just for them! My 62″ stainless steal tub has adjustable racks, a texturized walking ramp and is convenient for my pups to get in and out safety. I wanted everything to flow seamlessly because I believe in first impressions and I want to make a good one for you and your pets.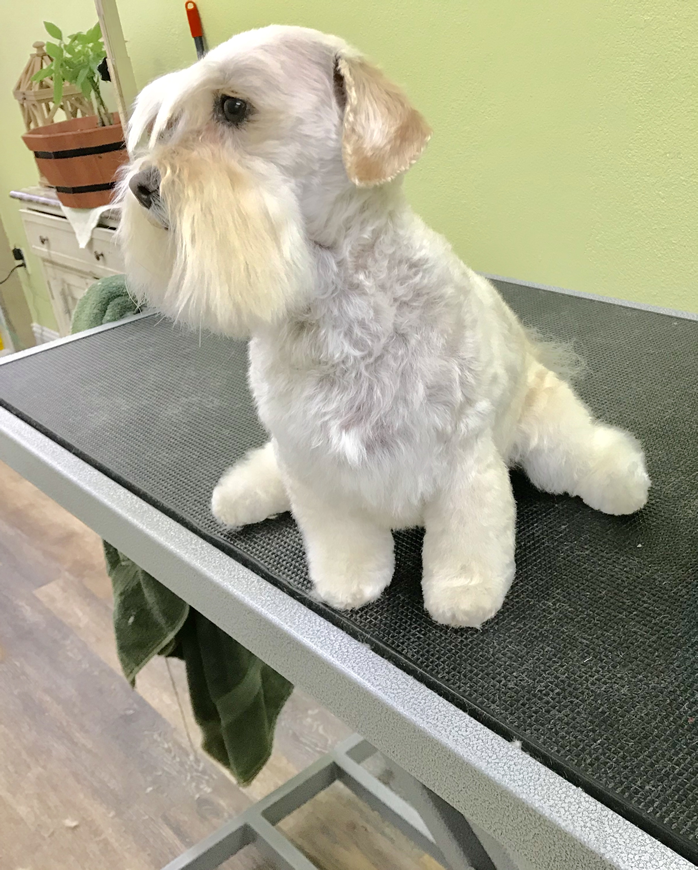 I would like to know you and your best friend.
This is me, this is my shop. I plan on being here as long as you'll have me and as long as there is a need for me in the neighborhood. Please come in and say hello, introduce yourself and your dogs, take a tour of the shop and let me know what I can do for you because you all are why I'm here. I've been warmly welcomed by the city of Antelope and its neighbors and am grateful. I intend on returning the favor with kindness and consistency.